Open House - The Real Estate & Mortgage Show: May 16th, 2020
Date Posted: May 16, 2020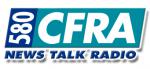 Realtors and Mortgage Brokers have been adjusting their practices to meet the needs of clients during Covid-19 and it is still business as usual. With the soft opening of businesses that is happening in Ottawa, and across Canada, we are seeing an uptick in the number of home listings.
The positive news from Premiere Doug Ford has translated to an increase in active home listing in the past week. There are currently 1829 homes for sales in Ottawa. In the past 24 hours there were 88 new home listings. And in the past 48 hours the number of new home listing increases to 169. In addition, multiple offers on key properties appear to be on the rise, contributing to a 5.9% increase to the average sale price of homes in Ottawa in April
There is a real sense of optimism in the Ottawa area and across Canada.
The fixed interest rate market continues to be attractive, as well as variable interest rates. Variable interest rates are low and likely to remain low for quite some time. As such, it is a great time to reach out to your Mortgage Broker and secure a mortgage Pre-Approval. By locking in an interest rate for 120 days you are securing a rate in this low rate environment.
Having a trusted Realtor and Mortgage Broker during these fast-changing times is essential in making informed decisions.
To listen to the full podcast - click here